Most multifamily buildings have a straightforward and actionable path to compliance.
Published May 19, 2023
Local Law 97 (LL97) is sometimes cast as a law about gleaming Manhattan office towers and luxury condos. While they draw the headlines, most of LL97's 50,000 covered buildings are the more ordinary places where many New Yorkers live: co-ops, condos, market-rate rentals and rent-stabilized apartment buildings.
In the years ahead, these multifamily buildings face the biggest transition because they use far more fossil fuels than most commercial buildings. But improvements in these buildings don't need to happen overnight, and there are increasingly generous government incentives to complete this work. Now is the time for building managers and owners—including co-op boards—to plan incremental investments over time to reduce energy use and cut carbon emissions. For most, that means starting with energy efficiency measures like upgrading lighting, improving steam radiators, adding insulation, and in some cases, electrifying hot water systems.
This brief is Part One of a data-driven look at what kind of multifamily buildings are covered by LL97, how they're faring for the 2030 carbon caps, and the improvements they'll need to comply with the law.
The takeaway is clear: the vast majority of buildings have a straightforward and actionable path to 2030, while a small minority need support to make the leap to the building systems of the future. Let's dive into the numbers!
Breaking down LL97 multifamily buildings
A little over 27,000 properties are covered by LL97.[1]2022 LL97 Covered Buildings List Around 18,000 of those are multifamily properties and they account for 60 percent of the total square footage under LL97. These properties are either a single building or a group of buildings on a lot, and many of them share similar characteristics. In fact, over 70 percent of multifamily properties covered by LL97 are 7 stories or less, and more than half of them were built before 1940.
18,000
There are 18,000 multifamily properties covered by LL97.
60%
Multifamily properties account for about 60% of the total square footage under LL97.
The most common building covered under LL97 is a 6-story, pre-war rental building with a steam heat system that is both ineffective and inefficient.
Scroll through the graphic below to understand the key characteristics of residential buildings covered by LL97:
LL97 is an opportunity to improve the homes of a significant number of New Yorkers while also decarbonizing the city. The law provides multiple compliance options depending on a building's ownership and regulatory status. Several types of affordable housing—primarily rent-stabilized or publicly administered—may comply with LL97 through measures other than building-level carbon limits. Based on available data, we estimate that about half of the multifamily properties covered under LL97 may comply through an alternative pathway.[2]Data on affordable housing was taken from the Displacement Alert Portal and is not a final determination of a building's LL97 compliance options.
The other 40-50 percent of multifamily properties will need to meet individual carbon limits that get stricter over time and eventually require buildings to be net-zero by 2050. This means that about 10,000 multifamily properties must meet carbon limits starting next year. The vast majority of these properties already comply with their 2024 limits. And, one in three of these multifamily properties already meet their 2030 LL97 limits.
So, what type of work do the remaining two-thirds of properties need to do over the next seven years to comply with the 2030 limits?
The 2030 limits are within reach for multifamily buildings
For some building owners, complying with LL97 in 2030 will be as simple as greenlighting tried and true energy efficiency measures that will save both owners and tenants money. For other buildings, meeting the law's 2030 targets will require a suite of retrofit projects that should be planned out over several years.
From now through 2030, building improvements will generally be skewed towards weatherization and operational efficiency before electrification, since in most cases these projects are less expensive and better established. Some efficiency improvements will also pay dividends in the coming decades because lower energy use will put less strain on the grid, making building electrification less costly.
We broke down the multifamily properties with 2030 LL97 carbon limits into four broad categories based on the type and scale of retrofit work they need to do:
2030 Ready
More than one third of multifamily properties already comply with their 2030 LL97 limits. These buildings are typically newer—built in the last 30-40 years—and taller than the most common residential buildings. Residential condominium buildings are also overrepresented in this group. These buildings should focus on projects that will get them ready for full electrification, which will likely be required to get them to net-zero by 2050.
Well on the way
About one quarter of multifamily properties can reach their 2030 LL97 limits with less than a 20 percent site energy reduction. This reduction can be achieved through well-established energy efficiency projects like weatherization and improving the operational efficiency of their current building systems. This type of work has been going on in NYC buildings for decades.
Tough but doable
An additional quarter of multifamily properties must reduce their carbon emissions by 20-40 percent to comply with their 2030 limits. This level of reduction will likely require a package of retrofit projects spread out over multiple years. In many cases this will include installing heat pumps to produce their hot water. Electrifying a building's hot water production is a simpler and less burdensome retrofit project than space-heating electrification because there is little to no need to access tenant spaces. It is also a great way for a building to tap into the cleaner electricity that is set to flow through NYC's grid by 2030.
Leapfrog potential
Less than 15 percent of multifamily properties must reduce their carbon emissions by more than 40 percent. Half of these properties use fuel oil as their primary heating fuel, which is carbon intensive, expensive, and a major source of air pollution. The most effective path for these buildings is to leapfrog fossil fuels altogether and invest in a future-proofing retrofit project like space-heating electrification, which will not only get them in compliance with the 2030 limits but likely 2040 and beyond. Installing heat pumps will also improve the comfort and value of their tenant spaces, substantially benefitting all stakeholders.
Understanding retrofit groups
Explore the interactive graphic below to understand these retrofit groups and the types of buildings they represent:
What type of retrofit work is needed?
There is no doubt that achieving the emissions reductions mandated by LL97 will require a major mobilization of in-building retrofit work and the associated workforce. The pace of retrofit work must dramatically increase to meet the City's collective climate targets. Thankfully, there are two major factors that could help spur this needed momentum.
First, many of the multifamily buildings that need to do the most work to comply with LL97 in 2030 share similar characteristics, including age, height and heating systems. This means most buildings will need to implement a combination of a few similar retrofit projects.
Second, all of this in-building retrofit work is a major opportunity to create a large number of good-paying jobs. Some of these jobs will be in traditional trades like electricians and plumbers, but will also include new green jobs that focus on managing multiple work efforts to maximize the decarbonization potential of this work.
Read about the most common retrofit projects for older multifamily buildings by clicking on each tile below.
This fall, we'll be releasing Part Two of this analysis with Cadence OneFive, a New York City-based tech startup dedicated to accelerating large-scale multifamily building decarbonization. Together, we'll look at the specific type and amount of retrofit work that needs to be done in low-rise steam-heated multifamily buildings—which is both the most numerous and worst-performing building typology. We'll quantify the number of retrofit projects needed for these buildings to meet their 2030 LL97 limits, and link those projects to the specific jobs required.
---
Thank you to our thought partners at Cadence OneFive

Made possible with funding from the Energy Foundation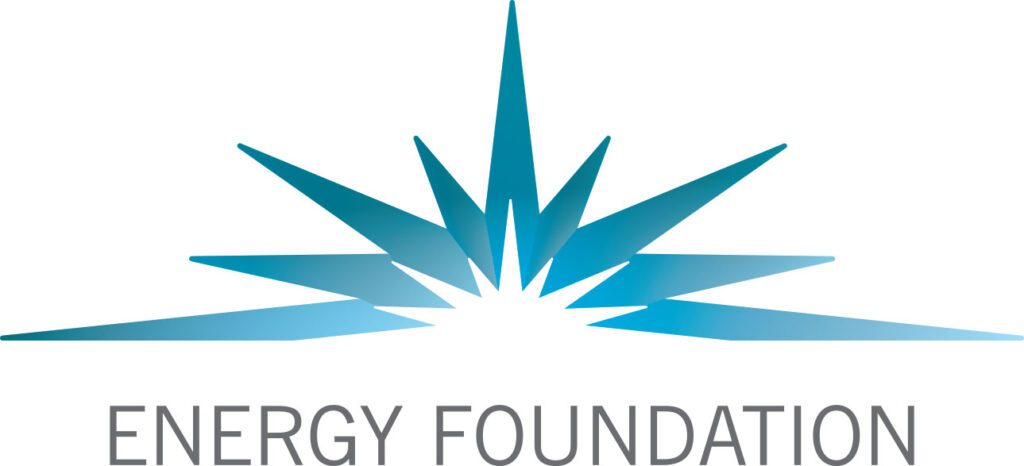 Further reading
NYC's groundbreaking climate legislation sets carbon emissions caps for large buildings starting in 2024.
Looking to reduce costs in your building? This panel with NYC Accelerator breaks down the barriers to financing your energy upgrade projects.
In Part 2 of our Financing Series with NYC Accelerator, we discussed equipment loans and 'energy-as-a-service' contracts.