Improving steam heat systems? It's a win-win.
Our 2019 Demystifying Steam report takes a close look at steam heat systems and how they can be improved to save money and energy, including cost-effective solutions that can reduce heating and hot water expenses by up to 20 percent.
For New York City to continue reducing building emissions, improvements to steam heat must be implemented now. Our research found that retrofitting steam systems in New York City buildings larger than 5,000 square feet would cut that sector's carbon emissions by 26 percent.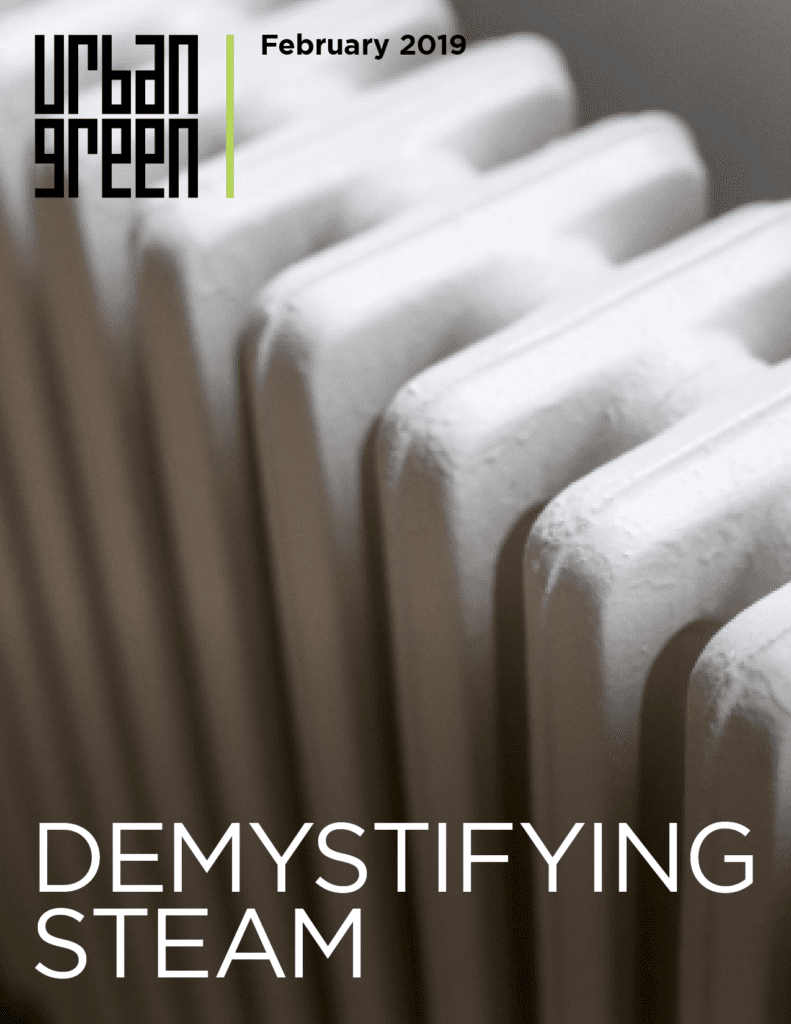 This report…
Identifies key steam system problems and outlines cost-effective improvements.
Discusses how experts improve common steam systems.
Suggests best practices and policies New York could pursue to capture most or all of the savings from improving steam heat.
Analyzes the costs and carbon and fuel savings from improving steam heat in New York.
Download the small buildings brief
In the long run, steam improvements alone are not sufficient to achieve New York City's 80 by 50 carbon reduction goals, but they're a critical interim solution.
Combining improvements cuts costs
Comprehensive improvements to both the boiler and the distribution system are the most cost-effective and yield the most energy savings when implemented together at the time of natural boiler replacement.