Published February 28, 2023
Are you looking to reduce costs in your building but not sure where to start? This engaging panel with Urban Green Council and NYC Accelerator breaks down the barriers to financing your energy upgrade projects.
Hear from NYC Accelerator's Financing Specialist and a panel of market lenders to untangle common misconceptions, learn about the products on the market, and get actionable advice for identifying financing opportunities.
This is the first event in our Financing Series co-hosted with NYC Accelerator.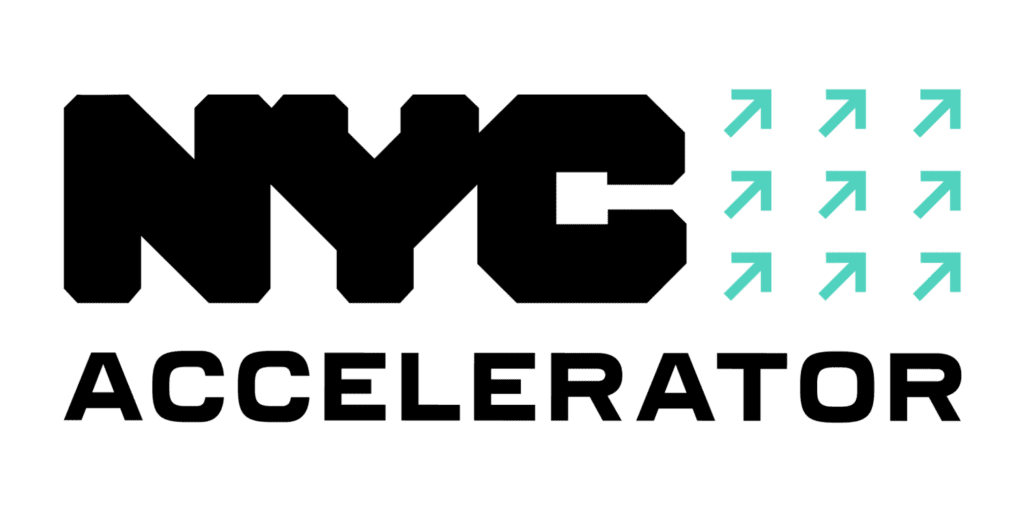 In Part 2 of our Financing Series with NYC Accelerator, we discussed equipment loans and 'energy-as-a-service' contracts.
NYC's groundbreaking climate legislation sets carbon emissions caps for large buildings starting in 2024.
Resources
NYC Accelerator
https://accelerator.nyc/financing
The Community Preservation Corporation
https://communityp.com/climate-friendly-homes-fund/
https://communityp.com/thought-leadership/filter/sustainability/
NYCEEC
Counterpointe
https://counterpointesre.com/nyc-pace/
Inclusive Prosperity Capital
https://www.inclusiveprosperitycapital.org/multifamily/
https://www.inclusiveprosperitycapital.org/catalyst/
https://www.inclusiveprosperitycapital.org/navigator/
Speakers
Eric Alini
Managing Partner, Counterpointe Energy Partners
Eric Alini is the Managing Partner of Counterpointe Energy Partners and its various subsidiaries including Counterpointe Sustainable Real Estate. Prior to founding Counterpointe, Mr. Alini was responsible for the Merrill Lynch Global Principal Finance Group's investing and risk management of over $21 Billion of alternative assets. Mr. Alini was a Managing Director at Merrill Lynch for 13 years and held a number of other senior positions in his career with Merrill Lynch including Head of CMBS trading, Head of International CMBS, and Head of Global Corporate Loan Portfolio Management. He also managed Merrill Lynch Bank USA's portfolio of asset-backed securities.
Andrew Chintz
Financing Specialist, NYC Accelerator
Andrew Chintz develops and implements programs at the intersection of finance and building decarbonization.  His approach is enhanced by a seasoned career spanning 35 years as a senior level municipal and real estate finance expert, primarily in diverse roles at MBIA, a municipal bond insurer. Mr. Chintz holds a number of board positions for non-profit, municipal and community development organizations. He received a B.A. from Connecticut College, an M.S. from Columbia University in Historic Preservation/Urban Planning, and a Certificate in Sustainability Finance from Columbia University.
Danielle Donnelly
Assistant Vice President, Sustainability Programs; Manager, Climate Friendly Homes Fund, Community Preservation Corporation
Danielle Donnelly is the Assistant Vice President overseeing Sustainability Programs at The Community Preservation Corporation (CPC) and Manager of the Climate Friendly Homes Fund (CFHF), leading the company's efforts to improve the built environment and mitigate the effects of climate change on our communities. She is responsible for working with CPC's internal originations and equity staff, as well as its borrowers and external partners to advocate for and implement financing solutions to improve the built environment and support the development of high-performance housing. Through her work on the CFHF, she has engaged with CPC staff and like-minded lending institutions and community-based organizations to identify and originate eligible projects in need of mid-cycle, decarbonization solutions. Through the CFHF, CPC and its partners will administer $250M to complete electrification retrofits in at least 10,000 units of housing in existing, small and mid-sized buildings across the state.
Curtis Probst
CEO, NYCEEC
Curtis joined NYCEEC in 2018. Prior to NYCEEC, Curtis was a Managing Director at Rocky Mountain Institute, a global energy think tank, leading their sustainable finance practice. Prior to that, Curtis worked at Goldman Sachs for over 15 years, most recently as a Managing Director in their investment banking division, and at Salomon Brothers for over 8 years. Curtis has served on the boards of various organizations with an energy, environmental, or educational focus. Additionally, he has been a Lecturer at Columbia University since 2016 and is an Adjunct Professor or Business Administration at the Tuck School of Business.
Kim Stevenson
Managing Director, Strategic Initiatives, Inclusive Prosperity Capital
Kim is the Managing Director of Strategic Initiatives for Inclusive Prosperity Capital. She leads partnerships that enable IPC to bring mission driven capital and financing programs to underserved markets across the country.  As a physicist and urban planner, Kim has spent her career working at the nexus of affordable housing, community development, and clean energy deployment, focused on transformational solutions that address climate. Prior to joining IPC, Kim was a Director at the Connecticut Green Bank where she led the design and implementation of ground-breaking multifamily housing programs that reduced energy and operating costs and improved and preserved affordable housing.  Kim serves on various boards focused on clean energy, climate change, education, and social justice.  She holds a BS in physics and MCP in Urban Planning, both from MIT.
John Mandyck (Moderator)
CEO, Urban Green Council
John joined Urban Green Council in 2018 as its first-ever CEO. He capped a 25-year career as Chief Sustainability Officer for United Technologies Corporation having done business in 53 countries. He's an Adjunct Professor at the University of Connecticut School of Business and also served as a Visiting Scientist at the Harvard University T.H. Chan School of Public Health. John is the founding chair of the Corporate Advisory Board for the World Green Building Council and a former board chair of Urban Green. He is co-author of the book Food Foolish and has published about sustainability in Harvard Business Review.