What it is, and how it can help cut carbon emissions.
A trading program for buildings could lead to cost-effective carbon savings, new investments in the building sector and New York City becoming a global example for effective climate policy.
Carbon trading has never before been used to reduce greenhouse gas emissions on the city level. With the introduction of Local Law 97, NYC building owners are considering carbon trading to help them achieve the necessary reductions in carbon emissions in a cost-effective way. There are many policy options to implement carbon trading, and this report explores several, both for use in NYC and in cities across the globe.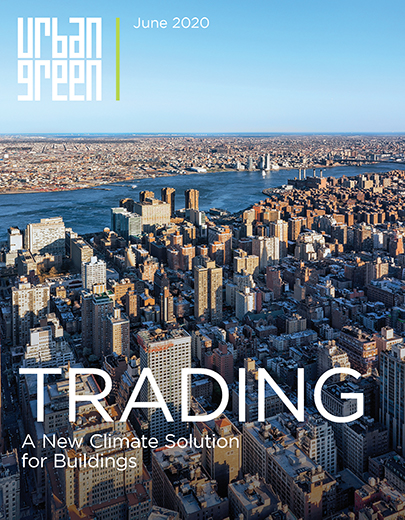 A carbon trading program could…
Bring retrofit investments to buildings most in need.
Allow building owners struggling to comply with LL97 to have multiple, cost-effective options.
Create a monetary incentive for early, serious action to reduce greenhouse gas emissions.
With carbon trading, significant reductions in carbon emissions can become lucrative for building owners. If a building reduces emissions below the mandatory cap, they can then sell that additional reduction to a building that hasn't been able to reduce its emissions as effectively. Both parties win: the former building now has an extra source of revenue, and the latter has legally met the mandatory cap on its carbon emissions.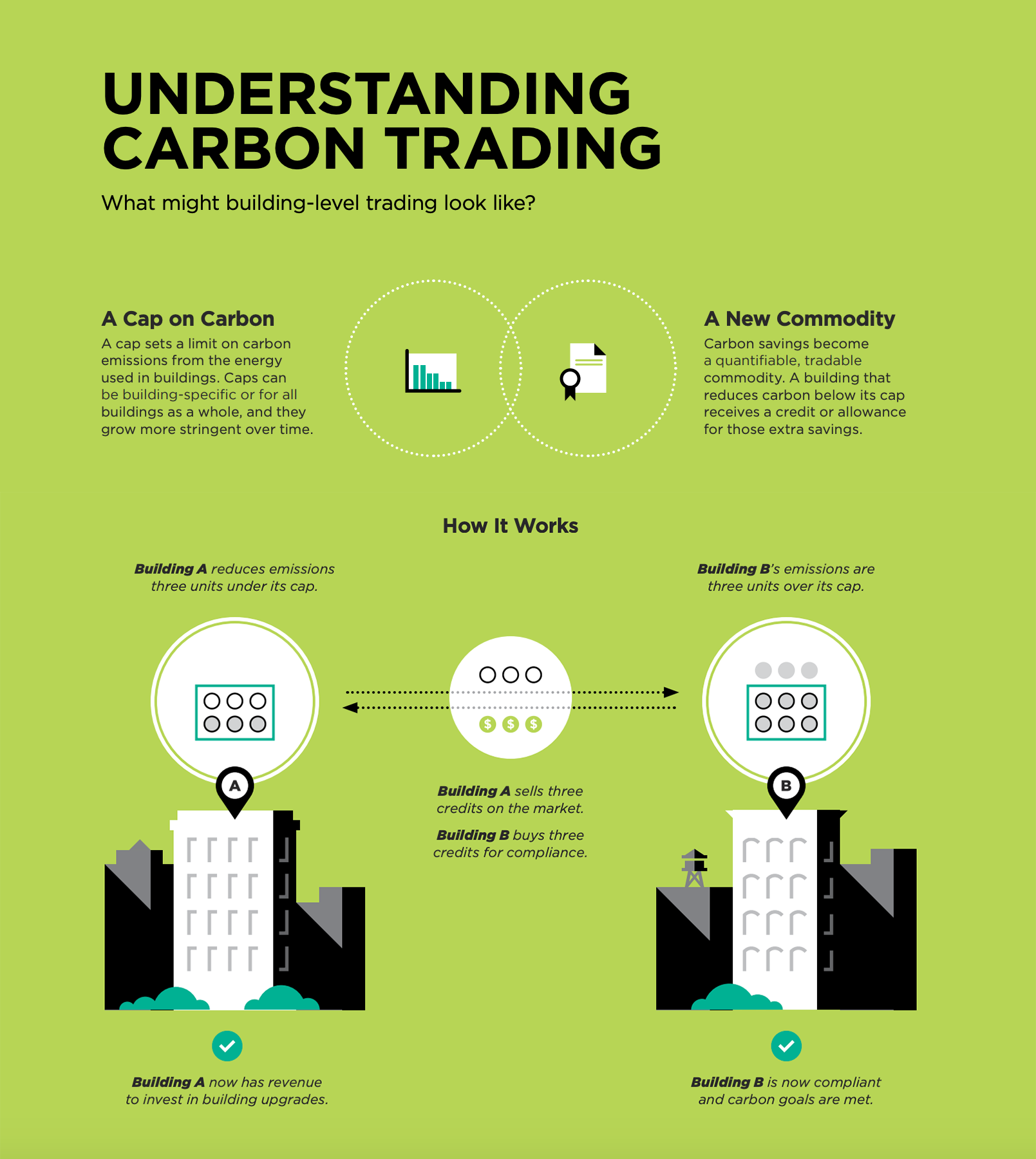 "Envisioning a carbon trading program for New York City that supports emissions and pollution reductions in our frontline climate communities is both innovative and important work in our urgent fight against a changing climate. We thank Urban Green for their continued partnership and look forward to continuing the work in creating a program that serves all New Yorkers."

Mark Chambers
Director, NYC Mayor's Office of Sustainability
This report was made possible through generous support from the Energy Foundation and New York Community Trust.
NYU's carbon trading study, required by Local Law 97, is the first comprehensive modeling assessment of the law's costs and benefits.
NYC's groundbreaking climate legislation sets carbon emissions caps for large buildings starting in 2024.
A collaboration between NYC's leading building and energy stakeholders to develop smart climate change policies.