Recommendations for greening the laws and regulations governing construction.
Convened at the request of Mayor Bloomberg and City Council Speaker Christine Quinn in July 2008, the Green Codes Task Force was charged with recommending green changes to the laws and regulations affecting buildings in New York, bringing them to the "next level."
Led by Urban Green Council, the task force's 2010 report was the product of dedicated volunteers and leaders in the design and construction industries, who have collectively devoted hundreds of hours to developing, critiquing and refining these proposals.
Since the task force released its report, over 50 of its 111 recommendations have been incorporated into laws and practices, including phasing out dirty fuel oils, making sure new energy and lighting systems function properly, and minimizing air leaks through building exteriors.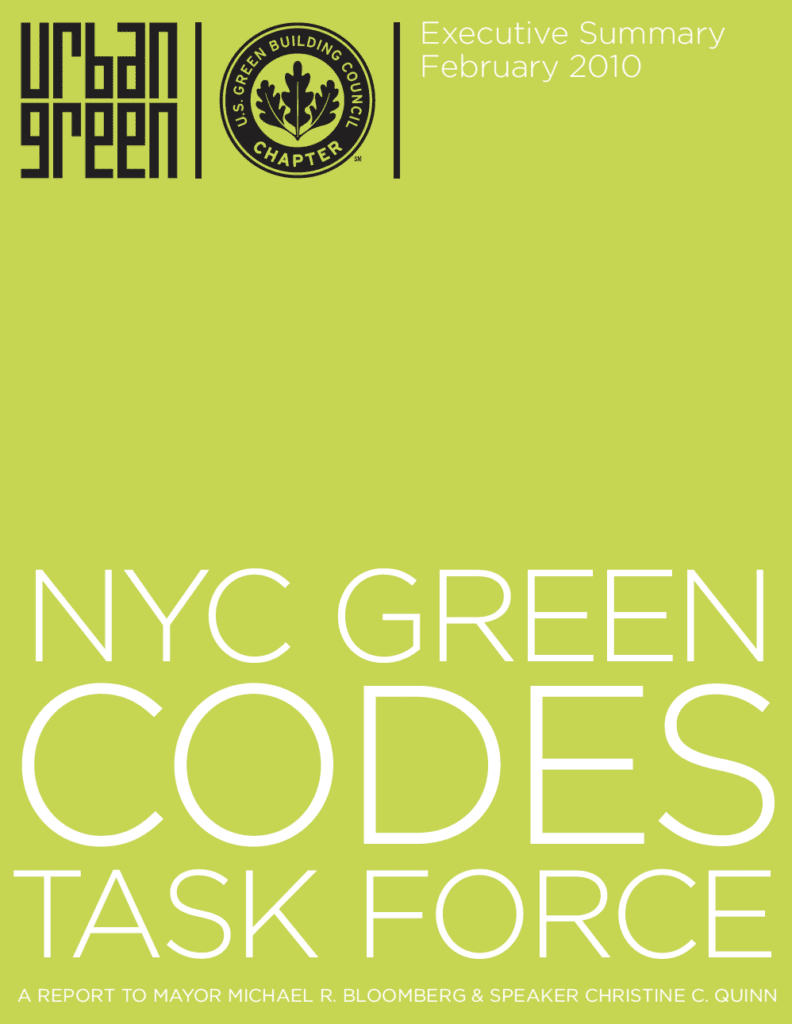 By 2030, Green Codes measures will
Reduce citywide carbon emissions by almost 5 percent.
Lower daily water consumption by the equivalent of 30 Central Park Reservoirs.
Divert 100,000 tons of asphalt from landfills annually.