A groundbreaking framework to cut carbon in NYC's large buildings.
Created through the 80×50 Buildings Partnership, a collaboration of New York City's leading building and energy stakeholders, this report calls for a 20 percent reduction in energy use by 2030, bringing the building sector closer to the target of 80×50.
Blueprint for Efficiency was incorporated into Local Law 97 in 2019, and is a comprehensive guide to meeting carbon emissions targets in a cost-effective way, beneficial for both the community and the major figures in the building and energy sectors. This report contains twenty-one proposals on how to positively shape energy performance policy in NYC and across the globe.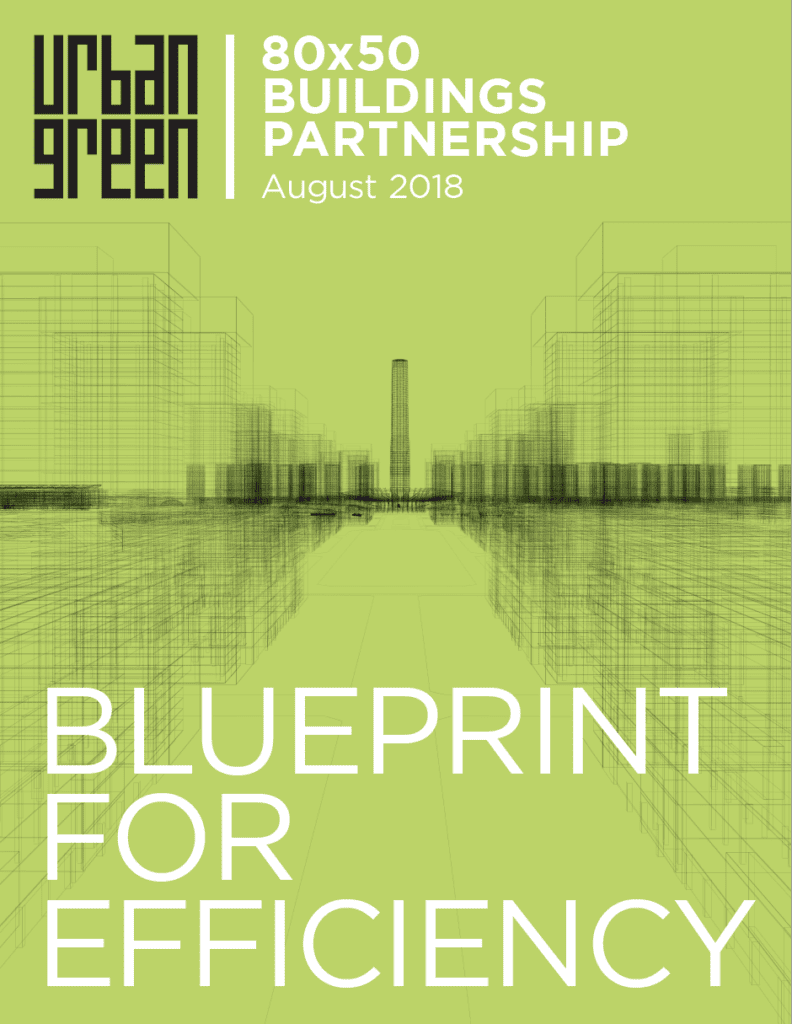 The Blueprint calls for…
A 20 percent reduction in energy use in the building sector over ten years;
A metric-based Energy Star calibrated to NYC building data;
All energy sources regulated together, with more efficient buildings having smaller reduction requirements;
Several different ways to comply with the new standards, such as green power purchase and efficiency credit trading;
A serious investment in financially assisting building owners to comply with the new standards