35 recommendations for improving NYC's Green Zoning regulations
Zoning regulations guide land use and development. To remove barriers to green building, amendments known as "Zone Green" were made to the Zoning Resolution in 2012. Built upon recommendations from the Urban Green-led Green Codes Task Force, these changes loosened restrictions on solar panels, insulated walls and more.
Six years later, Zone Greener: Updating NYC's Zoning Resolution looks at how Zone Green is performing and where it needs to go in the future.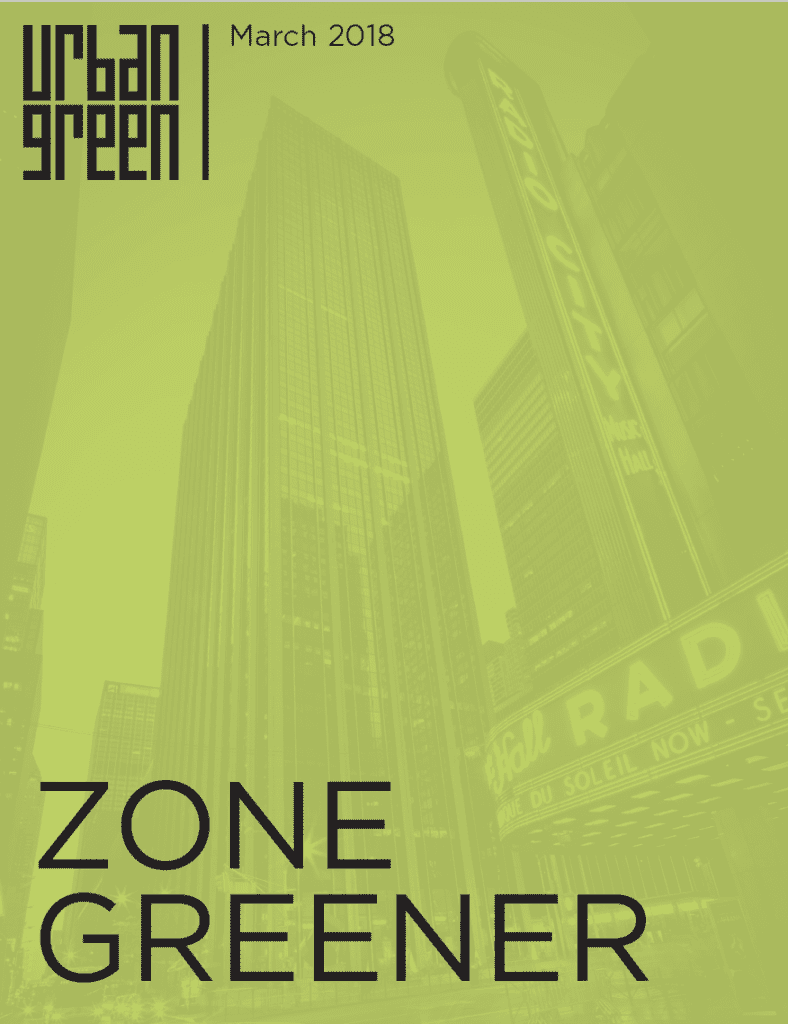 What should Zone Green tackle next?
Façade replacements
New curtain walls
Thermal performance of walls
Solar energy systems
Energy storage systems
An Urban Green-led task force found that Zone Green is successfully being used to improve energy efficiency. Walls are better insulated on new masonry buildings. And 15 percent of solar installations—enough to power 2,300 homes—have been made possible primarily due to Zone Green.
Zone Greener provides 35 near- and long-term recommendations for improving NYC's Green Zoning regulations. The report also looks at three case studies that highlight the successes and limitations of the provisions. These case studies are also summarized below.
Participants in the Zone Greener task force include the NYC Department of City Planning, NYC Department of Buildings, major building owners, architects, façade consultants and solar advocates.