A study of the impact of building envelope penetrations on thermal performance
Typical buildings suffer from substantial air leakage, thermal loss, and solar heat gain, leading to high heating and cooling loads and energy costs. While air conditioners are a useful tool for cooling homes and apartments in the summer, in the winter they can transform into costly energy leaks.
There Are Holes In Our Walls found that the average room air conditioner leaks as much air as a six square inch hole—and increases total annual heating costs by $130-$180 million in New York City alone.
More surprisingly, the leaks account for 1% of citywide greenhouse gas emissions. The report includes recommendations to policymakers and manufacturers on how to address this problem.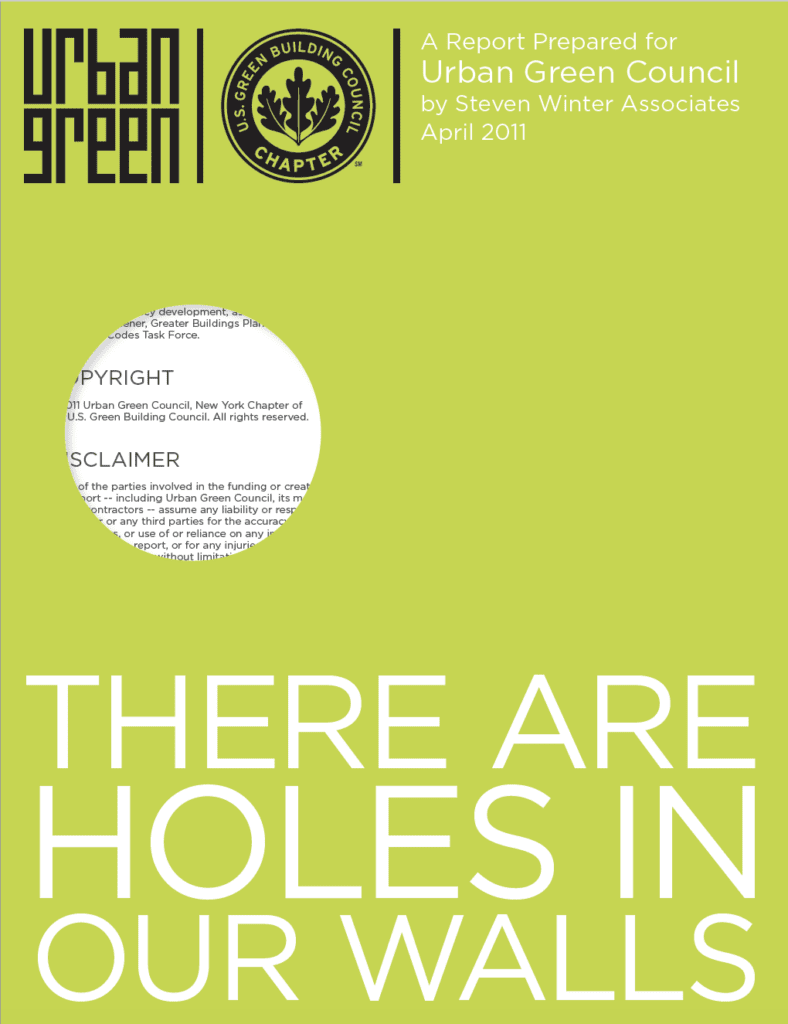 Recommendations
Better methods of sealing in-window air conditioners
Covering air conditioners when the winter months approach
Innovative ways to air-condition that minimally involve open windows
Building owner management of air-conditioning units
Metering of tenant heat consumption
This report was prepared for Urban Green Council by Steven Winter Associates.