$11 million is lost through the roof every year
Tall buildings act like chimneys in cold weather. Heated air rises out the top through cracks and gaps in the roof. This draws frigid air in through the bottom, making the boiler run overtime to keep the building warm. In Spending Through the Roof, researched by Steven Winter Associates, we focused on one of the biggest sources of roof air leakage: the open vents at the top of elevator shafts in tall residential buildings. The leaks are large but relatively easy to fix.
Get a closer look at how these leaks translate into energy losses for buildings and see how they can be fixed with a step-by-step guide on how to eliminate or lessen these leaks and save money.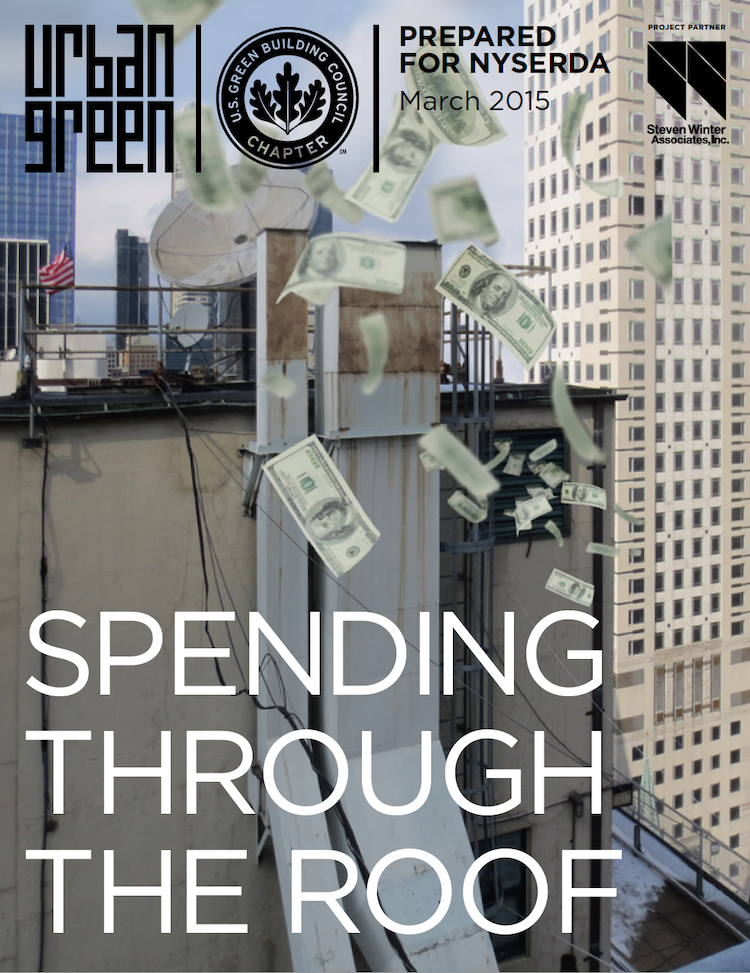 Key takeaways
Apartment building owners spend an average of $3,400 each year to heat air that escapes through the roof. For taller buildings, the cost can be well over $20,000 each year.
Fixing the leaks is relatively inexpensive: about $500 to $15,000 per building.
If simple repairs were performed on 4,000 tall apartment buildings in NYC, it would cut greenhouse gas emissions by 30,000 metric tons and save over $11 million every year.
This report was created with help from Steven Winter Associates.