We combined the New York City building benchmarking data with building auditing data that reveal the systems, fuel types and materials used in thousands of NYC buildings.
The buildings studied in this report make up 42 percent of New York City's total floor area—roughly 2.3 billion square feet. That's an area larger than Manhattan and Staten Island combined.
Collected under Local Laws 84 and 87, this data shows not only the amount of energy and water used by our buildings, but also how they're using it. It is only by knowing this information that we can uncover how to use less.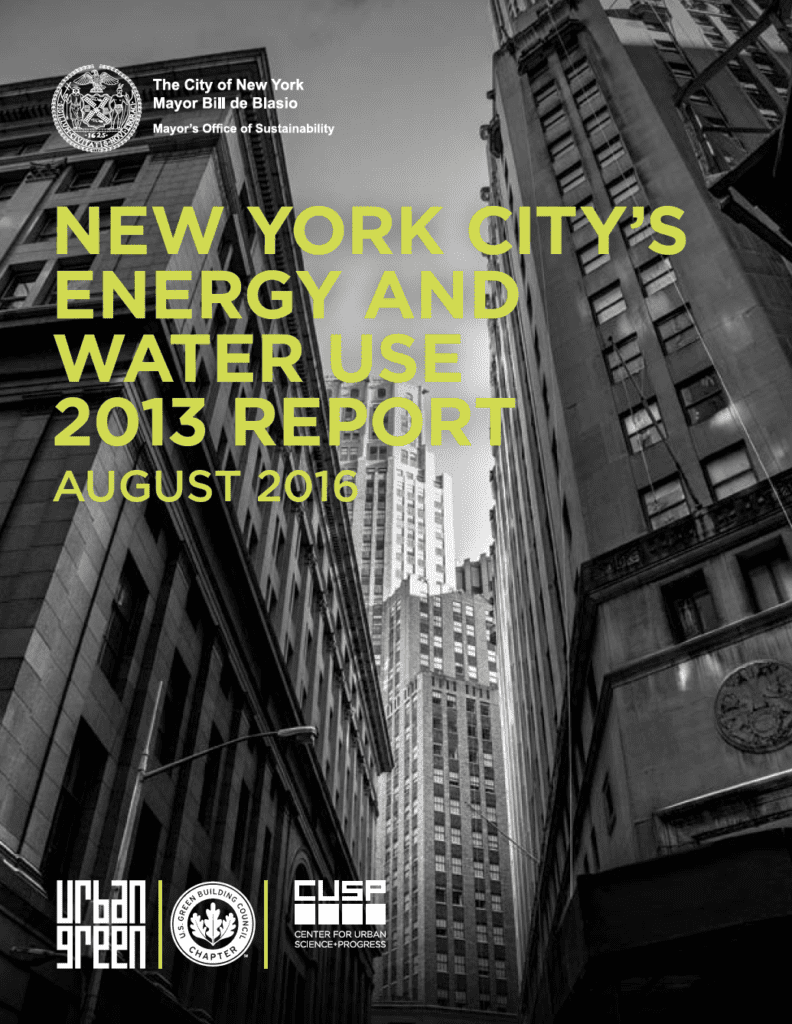 NYC can improve efficiency by…
Improving heating efficiency: refurbishing and replacing steam heating systems can yield deep energy savings.
Reducing energy loss from ACs: Leaks from window and wall air-conditioning units cost building owners up to $180 million every year.
Updating lighting: Roughly 40 percent of multifamily buildings and 25 percent of offices are lit by older, inefficient and poorly controlled systems.
How large buildings are heated
Space heating is New York's largest single energy demand. Auditing data helps us track the flow from energy sources, through the building types that use them, to the heating systems in those buildings and how that heat is distributed.
A tale of two building types
Multifamily and office buildings are responsible for 87 percent of energy use in benchmarked buildings. Multifamily housing alone—large apartment complexes and similar buildings—make up nearly 70 percent of total floor area and use over half of all the energy consumed by benchmarked buildings.
Building efficiency is improving
Thanks to data collected as a result of Local Laws 84 and 87, we know that New York City's largest buildings have cut their carbon emissions by eight percent. That's significant, but it shows there is more work to be done to hit the city's 80 percent overall reduction target by 2050.
This report was created in partnership with the NYC Mayor's Office of Sustainability and NYU Center for Urban Science and Progress.