Recommendations for New York's Mayoral candidates
Improving buildings is the most effective way to improve public health, help the environment, increase resiliency and protect New Yorkers' pocketbooks.
Collaborating with NYC's leaders in green building, labor, real estate, design and construction, we produced the following recommendations for NYC's 2013 Mayoral candidates. Following this roadmap can help ensure NYC maintains its national leadership on climate change by upgrading its buildings, training its workforce and streamlining energy efficiency.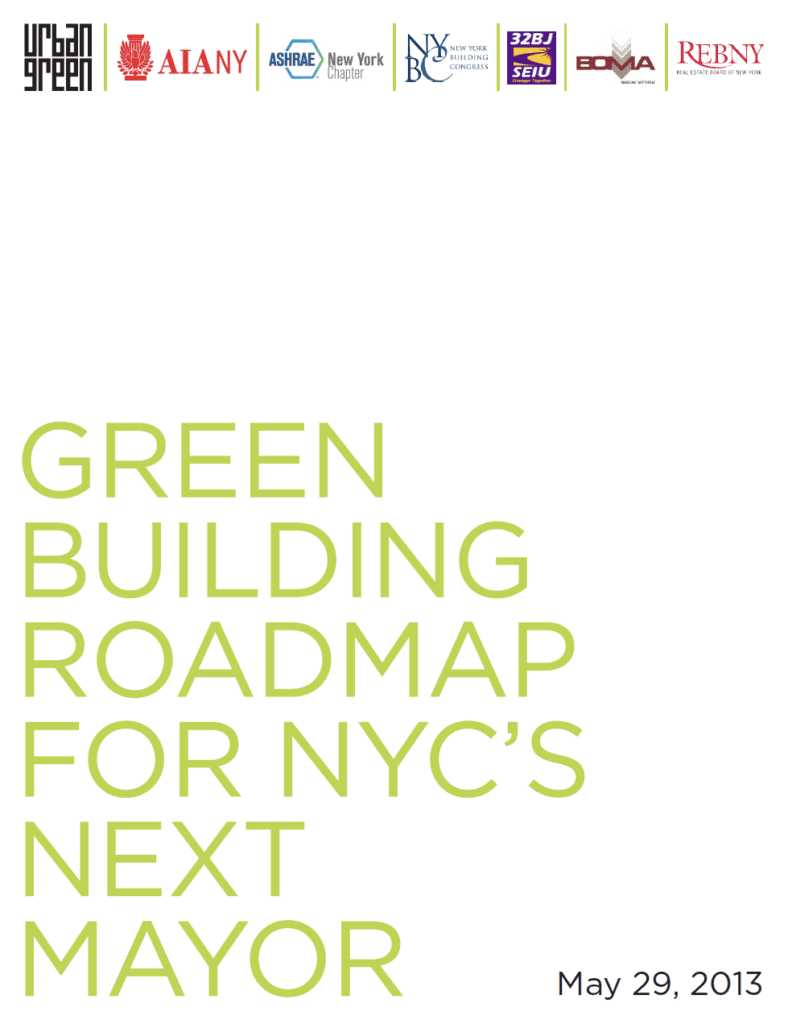 Recommendations for candidates
Appoint a Deputy Mayor for Infrastructure & Sustainability
Bring NYC schools up to new green building standards
Promote green construction as a part of NYC's vibrant urban economy
Keep NYC's environmental policies up to date and innovative