Green building doesn't have to be an expensive investment.
Advocates of green building have long held that in the long run, environmentally friendly, energy-efficient construction is cost-effective for building owners. Several national studies and leading practitioners suggest that if there is a cost premium for building green, it is very small. Cost of Green in NYC aims to specifically address buildings located in dense urban environments—testing the applicability of national findings to the New York market.
This report found no significant difference in the cost per square foot between green and non-green buildings, based on an analysis of luxury high-rise residential and commercial interiors projects.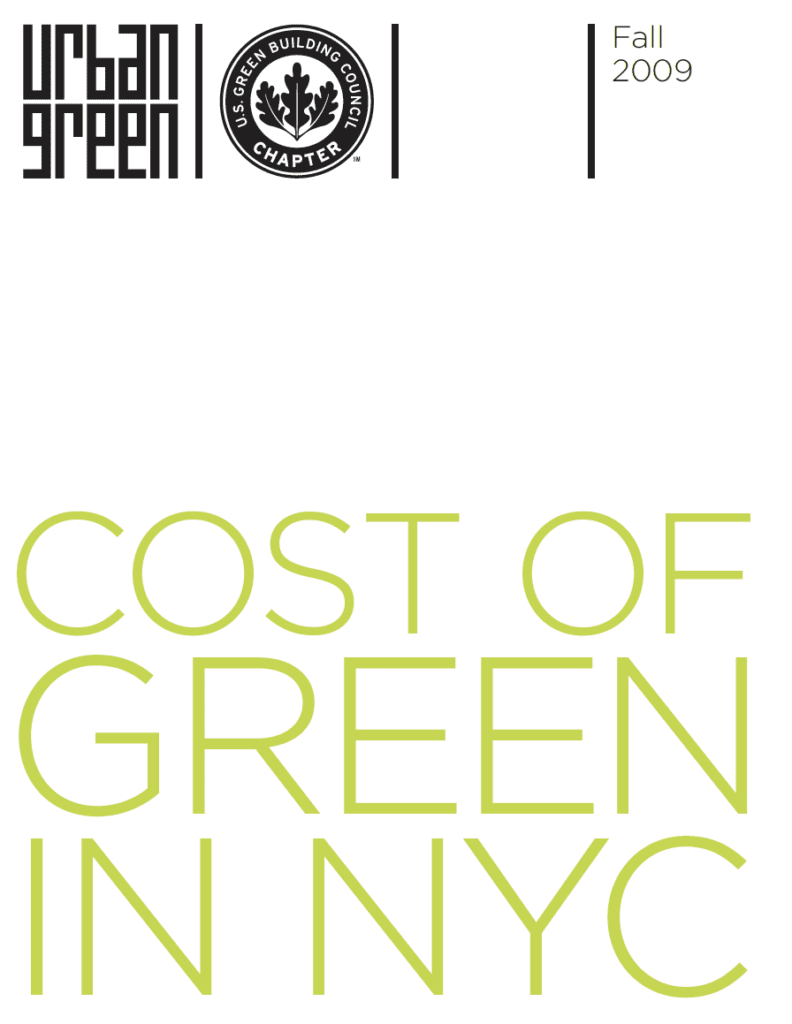 This report examines…
Data regarding the cost of green construction
Costs associated with green building and certification
Common characteristics of LEED-certified buildings in NYC