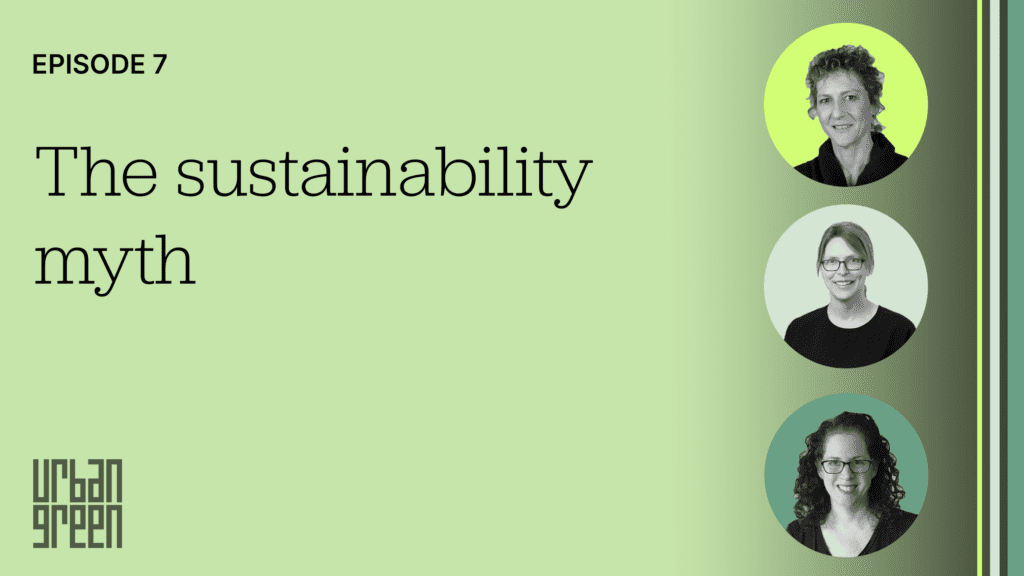 Published October 4, 2023
In Dr. Melissa Checker's 2020 book, The Sustainability Myth, she took a critical look at the hidden costs—and contradictions—of New York City's ambitious sustainability agenda. Her insights into the dynamics of environmental gentrification shed light on some of the hidden forces driving redevelopment in the city.
Three years after the book was published, Dr. Checker joined Urban Green's Ellen Honigstock and SBM Management Services' Amy Marpman to chat about what has changed in the years since and how we can equitably distribute the benefits of the green transition.
Featuring
Dr. Melissa Checker
Hagedorn Professor of Urban Studies, Queens College; Professor of Anthropology, CUNY Graduate Center
Amy Marpman
Director, Sustainability, SBM Management Services
Ellen Honigstock
Senior Director, Education, Urban Green Council