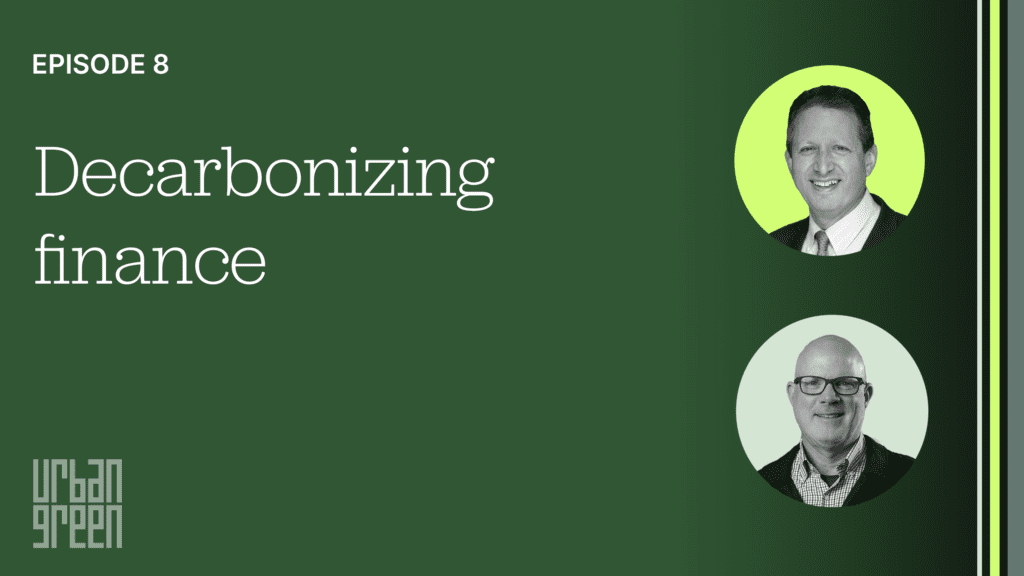 Published October 24, 2023
Measuring and disclosing "financed carbon emissions"—or Scope 3 emissions—by banks and financial institutions is critical for investors who seek to understand climate risk in their portfolios.
New York City Comptroller Brad Lander is responsible for the management of over $240 billion in pension funds and is leveraging this role to drive carbon disclosure, including Scope 3 emissions, from the companies in which pension funds are invested. On September 13, 2023, Comptroller Lander joined Urban Green Council CEO John Mandyck for a conversation about his net zero plan and how finance can be a lever for decarbonization.
Featuring
Brad Lander
New York City Comptroller
John Mandyck
CEO, Urban Green Council