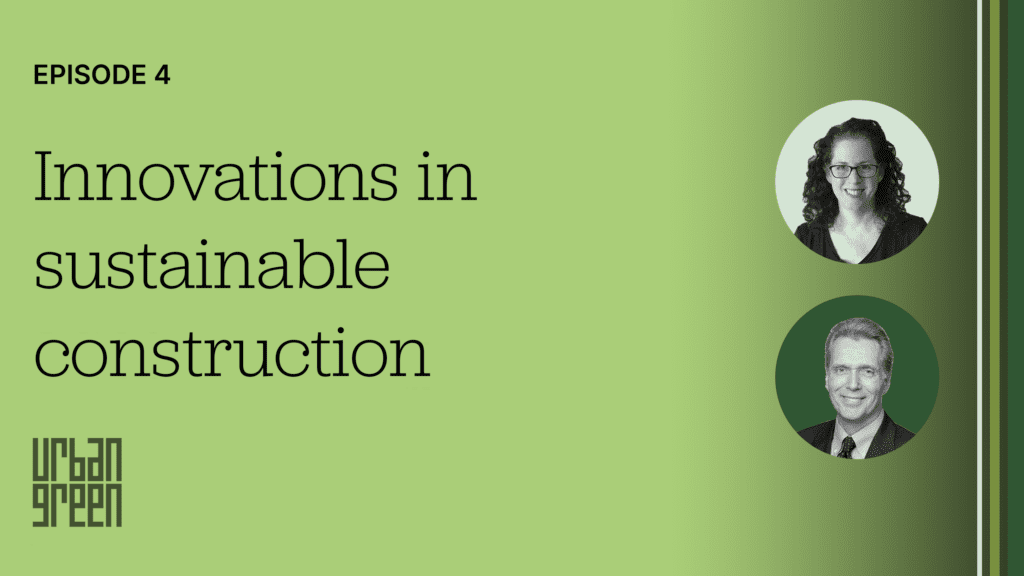 Published April 11, 2023
In February 2023, Michael Deane, former Vice President and Chief Sustainability Officer for Turner Construction and Urban Green Board Member, passed away, leaving behind a legacy as a dedicated sustainability champion and friend to the green building movement.
Today, we're re-releasing this 2018 conversation between Michael and Urban Green Senior Director of Education Ellen Honigstock: a wide-ranging discussion on eliminating construction waste and the wide array of innovations that lie at the intersection of sustainability and construction. We hope you enjoy!
Speakers
Michael Deane
Former President and Chief Sustainability Officer, Turner Construction
Ellen Honigstock
Senior Director, Education, Urban Green Council